ALBUM PROFILE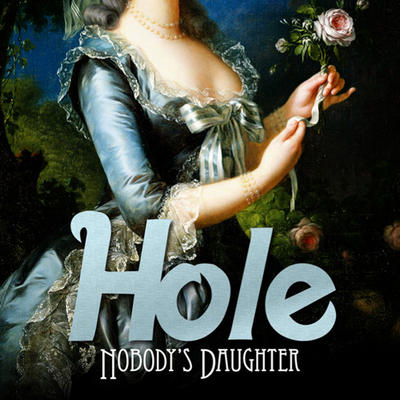 Hole - "nobody's daughter"
"In order to set up this review let me tell you a little bit about my history with the band Hole.

It was 1991 when I started doing radio at a college station. We had very few CDs there, but we did a compilation album of underground bands. Included on it was this awful song called, "teenage whore". It was such a bad song I would play it on my show as a joke. It wasn't until years later that I realized that song was by Hole.

I am no fan of Courtney Love and the drama that seems to follow her, but I had to admit when I heard the "Malibu" album that there were a lot of good tracks on it. Still, I had my doubts about the first official follow up album.

That's why when I got the album, I did what I always do my best to do when I get an album from a band I've heard before. Good or bad, I try to forget that I know the band's music (or in some cases the band themselves), and put the album on and try to review it as if it was from a new band I never heard of.

So what do I think of "nobody's daughter"? It's actually pretty damn good, at least as good as "celebrity skin" if not better. Teaming up with Billy Corrigan and Linda Perry to write some of the songs on this album has clearly helped hone Hole's sound into something far less brash than "teenage whore" nearly 20 years ago. However, my favorite song on "nobody's daughter" is a simple jangly acoustic number written solely by Courtney, "never go hungry", that closes out the album (and is listed as a "bonus track") ." - Lazlo
NOBODY'S DAUGHTER is the first album by Hole in more than a decade (since 1998's three-time Grammy-nominated Celebrity Skin). It also marks Courtney's first record since her solo album America's Sweetheart of 2004 (with "Mono" and "Hold On To Me," both songs co-written with Linda Perry, who co-wrote the bulk of that album's songs with Courtney).
www.holerock.net