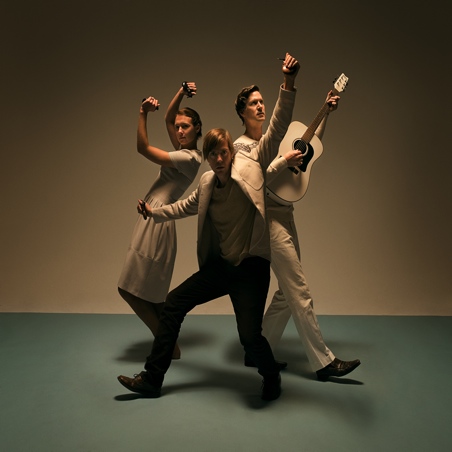 Rumspringa
"triptych" (MP3)
from "sway"
On Sway, the Rumspringa's full-length debut for tastemaker Cantora Records (Bear Hands, Francis and The Lights), these LA based rockers have created a local fan frenzy that's as fresh as it is vintage, and as dangerous as it is pure.
While successfully drawing on the energy of the true 'devil's jungle music' garage rock n roll of the 60s, having the blues as a root of it all, Rumspringa are one of the rare outfits (alongside Black Keys and White Stripes) that refreshingly manage to bring it back in their own strong sense and innovative style.
It is apparent after paying deserved attention, that the Manny Nieto (The Breeders, Los Lobos, Health) produced debut LP Sway holds high regard to an era when an album was a journey listened to from beginning to end, rather than a mere collection of songs sewn together.
Sway features 11 songs each performed with an explosive power and distinctive contrast, 'Concrete fusion' is how they define it: 'Music that's organically diverse yet solid'.
Check out Rumspringa's Website
www.myspace.com/rumspringa
All downloads are for personal, non-commercial use.
All rights are retained by the artists