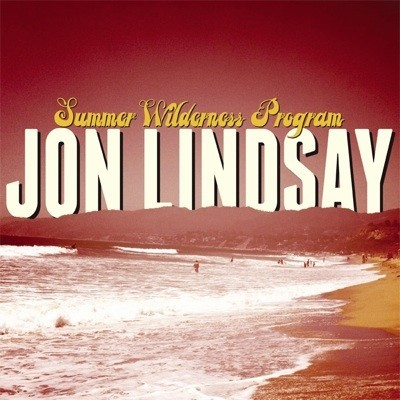 Jon Lindsay -
"vapor"
(right click and "save as")
Jon Lindsay has been on a pretty incredible tear since emerging on the national indie rock scene in 2010. After going solo in 2009 from prominent roles in several well known bands (most notably Benji Hughes and The Young Sons), the Oregon-born, North Carolina-raised singer/songwriter/multi-instrumentalist released 2 critically acclaimed EP's, a stunning debut LP (2010's Escape From Plaza-Midwood), and a debut LP Rumormill for his side band, The Catch Fire, all while playing upwards of 150 national shows between 2010 and 2011.
Up next is Lindsay's highly anticipated LP #2, entitled Summer Wilderness Program. This new record LP is a tight yet expansive 12-track concept album that finds Lindsay revisiting some previously established strengths while also exploring plenty of new territory, as his listeners have come to expect. Lindsay is known for his fearless and often highly theatrical live performances, which find him playing many different instruments (on records he plays all the instruments) to accompany his unmistakable signature tenor croon, and depending on the tour, he can be found with wide-ranging configurations of his backing band, at times a boy/girl power duo, at times a five or six piece rock band juggernaut. He is a very engaging performer and often incorporates improv and wry humor into his on-stage banter between songs.
Check out Jon Lindsay's Website
www.jonlindsaymusic.com
All downloads are for personal, non-commercial use.
All rights are retained by the artists