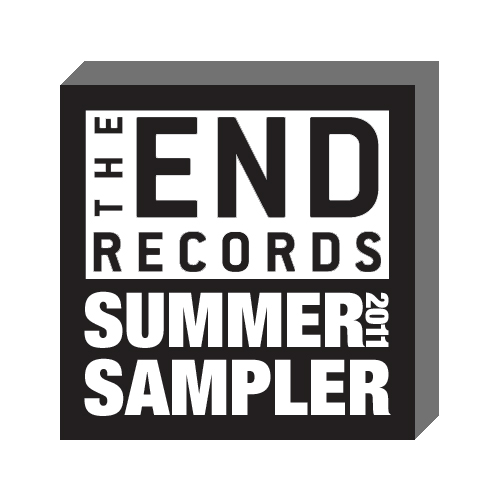 various artists
"The End Records 2011 Summer Sampler" (mp3s)
The End is very excited to announce the release of their 2011 Summer Sampler.
On Tuesday, June 14th The End Records released this sampler as a free download on Amazon.
This year's sampler is an eclectic mix of current artists on The End's roster. Tracks featured on this compilation come from both current and upcoming releases. Plus a special track from Art Brut, not featured on their recently released Brilliant! Tragic!.
Tracklisting
1. "Oh What A Night" || Guano Apes || Bel Air
2. "Dreaming Light" || Anathema || We're Here Because We're Here
3. "Unprofessional Wrestling" || Art Brut
4. "Utopia" || Brendan Perry (Dead Can Dance) || Ark
5. "Only Man" || Audio Bullys || Higher Than The Eiffel
6. "This Electric" || Badly Drawn Boy || It's What I'm Thinking
7. "The Great God Pan!" || Spirits Of The Dead || The Great God Pan
8. "Beautiful Now" || James Maddock || Wake Up And Dream
9. "My Foolish Pride" || The Charlatans || Who We Touch
10. "Underneath" || Tarja || What Lies Beneath
11. "The Great Disruptors" || Sweethead (featuring Troy Van Leeuwen of Queens of the Stone Age) ||Sweethead
12. "Wicked Self" || Too Late The Hero || Statement Of Purpose
Check out The End Records' Website
www.theendrecords.com
All downloads are for personal, non-commercial use.
All rights are retained by the artists