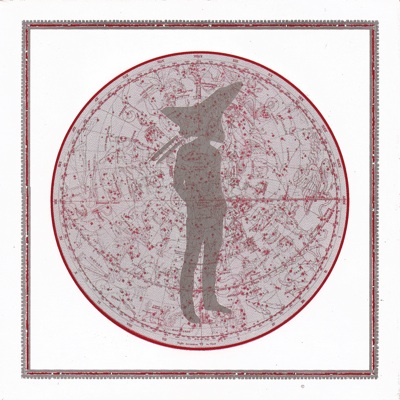 Darlingside -
"sweet and low"
(right click and "save as")
Under one roof in New England's Pioneer Valley, Darlingside came together with five songwriters, a mandolin, a cello and violin, guitars and drums, a chorus of voices, and a van named Chauncey. Holed up in their home between a cornfield and the Connecticut River, they forged a seamless, exhilarating sound at the intersection of rock, classical, and folk music. The band is currently rolling out an innovative subscription album, Pilot Machines, and shaking rafters along the eastern seaboard with their vibrant live shows.
Darlingside traces its diverse sound to an eclectic array of musical origins: Harris picked up the cello at age six, and appeared twice on NPR with his classical piano trio. Auyon spent a year-long travel fellowship studying the traditional music and instruments of Brazil, Turkey and Ireland. Don toured nationally as a boy alto, and later worked as a singer-songwriter on sunset boat cruises in Maine. Dave began singing and arranging music in college, then spent two years learning guitar as a street musician in Boston and abroad. Sam took up drums at the age of seven and developed an intricate style that draws on his rock, celtic, and jazz backgrounds. Together, the five close friends are a powerhouse of vocal, instrumental, songwriting and performing talent.
Following 2010's self-recorded EP 1, Darlingside teamed up with producer Nathaniel Kunkel (Sting, Crosby/Nash, Maroon 5) in 2011 to turn their house into a hi-fi recording laboratory and playground. The result was Pilot Machines, an insistently melodic collection of new songs that feel both familiar and ground-breaking. The band is now in the midst of an ambitious release, with three 7" records and a string of exclusive pre-release events ramping up toward the full-length album in Summer 2012.
Since forming in the late 70's, the band released six studio albums – having songs featured on hit TV series such as Glee, The Simpsons, Futurama and Family Guy. Their 1980's hit "The Safety Dance" reached Top 10 in the US, the UK and 25 other countries around the world. In 1983, they picked up a Grammy nomination for Best group. Sure, you can still dance if you want to and Love In The Age of War will give you 10 more reasons why.
Check out Darlingside's Website
www.darlingside.com
All downloads are for personal, non-commercial use.
All rights are retained by the artists