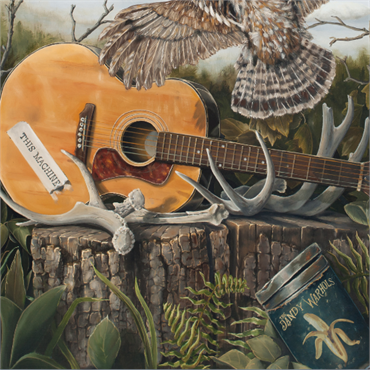 Dandy Warhols -
"well they're gone"
(right click and "save as")
The Dandy Warhols have been a band for 18 yrs.
This Machine is the Dandy's 8th official studio album and was recorded over the course of 2011 at The Dandy Warhols rock clubhouse/ entertainment megaplex/studio The Odditorium. The band recorded the album with their longtime engineer - producer Jeremy Sherrer. Taylor-Taylor describes this record as "stripped down, woody and extremely guitar centric."
The album was mixed Tchad Blake who also mixed The Dandy Warhols Odditorium or Warlords of Mars and Come Down. Tchad is well known for his recent work with The Black Keys, Blitzen Trapper and Pearl Jam. The album cover for This Machine was painted by local Portland, Oregon painter Hickory Mertsching.
Stand out track, Autumn Carnival was co authored by Courtney Taylor Taylor and David J of Love and Rockets. About the album, Courtney says, "We've been told that its our gothiest. I thought it was our grungiest so I'm really hoping its a hit with goths who are...um, really outdoorsy?"
Check out Dandy Warhol's Website
www.dandywarhols.com
All downloads are for personal, non-commercial use.
All rights are retained by the artists