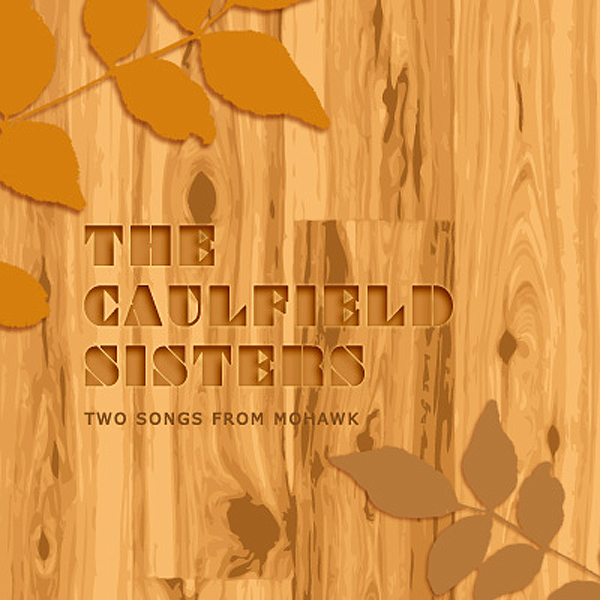 The Caulfield Sisters
"caterwauling" (MP3)
(right click & "Save as")
from "two songs from mohawk"
Purchase "two songs from mohawk"
here
.
American Laundromat Records announces the release of "Two Songs From Mohawk" a digital single featuring two newly recorded tracks by Brooklyn-based all-girl trio The Caulfield Sisters. The tracks drop Tuesday, January 18, 2011 exclusively on iTunes.
"Caterwauling" and "I See Your Face" are the first new original tracks from The Caulfield Sisters since their critically-acclaimed debut CD-EP "Say It With Fire" was released several years back. Both tracks were recorded and produced by The Caulfield Sisters at front-woman Cindy Wheeler's house in the Catskills (New York). Mastering was done by Sean Glonek (Tanya Donelly, Kristin Hersh, Frank Black, OK Go) at SRG Studios in New Jersey.
The Caulfield Sisters
Cindy Wheeler: Vocals, Guitar
Mary Guidera: Bass, Backing Vocals
Kristin Mueller: Drums
The Caulfield Sisters are a critically praised independent band based in Brooklyn, NY, noted at times for their sonic similarity to Throwing Muses or Galaxie 500. They have appeared at the annual CMJ music marathon, were featured in the New York art magazine Esopus, and were named one of "NYC's 10 Bands to Watch" by Time Out New York magazine. The Caulfield Sisters debut CD-EP "Say It With Fire" was a stunning release that enjoyed critical acclaim, many months as a favorite on the CMJ charts, and earned them invitations to perform live on KEXP as well as opening shows for bands such as Interpol.
The Caulfield Sisters have begun to book shows to support the release. First up is Friday, February 18th at The Gutter in Williamsburg, Brooklyn. The gals go on at 10pm. More shows to be announced soon.
Check out the The Caulfield Sisters' Website
www.myspace.com/thecaulfieldsisters
All downloads are for personal, non-commercial use.
All rights are retained by the artists