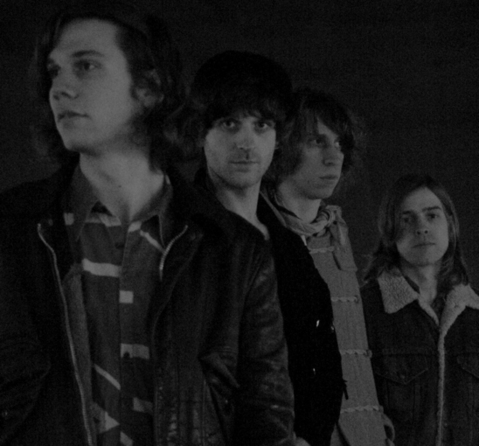 Ice Black Birds
"22:22" (MP3)
(right click & "Save as")
from "22:22"
Hailing from Brighton, Ice Black Birds are a music-lovers band. Gaining fans not by hype, or by big label force behind them, but by doing what they do best. Making music. Playing music.
Forthcoming third single '22:22' is, in short, a tune. However, Ice Black Birds' talents lie not just in catchy hooks and danceable beats (though they have both in spades) but in the dirty guttural guitar riffs and screamed bluesy vocals. It's reminiscent of early Kings of Leon when the music was raw, fresh and dripping with soul. It's a flashback also to The Yardbirds or The Stones, a blend of vintage 1960's blues-rock where fine musicianship and unhinged energy and emotion came together. It's music that audibly swaggers with untouchable confidence and gusto. For Ice Black Birds, as it was for the likes of The Stones, the swagger is not just on record, but a snaring visible beast live. Ice Black Birds' charismatic front-man Sam Denniston regularly jumps into the crowd as if that space were an extension of the stage he owns, microphone gripped passionately in hand and a attitude and strut akin to a young Jagger - yet made wholly his own simultaneously.
Their self released debut 'Ear to the Ground' and its follow-up, 'As Birds We'd Be Fine' (a 7" on London label Laissez Faire Club Records) – saw the band's videos spread across the web, with Ice Black Birds being hailed as the new 'purveyors of indie-dance-blues' and Huw Stevens of Radio 1 cementing the fact Ice Black Birds were something special indeed by declaring their music "A bright, startling and unusual sound"
'22:22' is out on 21st March - a release date intentionally picked; as it marks the bands return from their first SXSW showcase. '22:22' is b/w the track 'S.S.W', a jangly, soul laden break-up track that wouldn't be amiss on the a-side.
Check out Ice Black Bird's website
www.myspace.com/iceblackbirdsuk
All downloads are for personal, non-commercial use.
All rights are retained by the artists