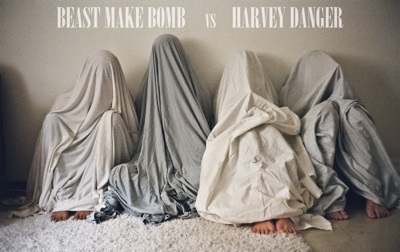 Beast Make Bomb - "flagpole sitta (Harvey Danger cover)"
(right click and "save as")
Brooklyn quartet Beast Make Bomb have released a cover of Harvey Danger's late-90's classic "Flagpole Sitta," premiered this morning on Pretty Much Amazing.
As PMA's Genevieve Oliver states, "Frontwoman Ceci Gomez wails like an even brattier Kim Deal; her bandís background chug is relentless and danceable; the whole package will be stuck in your head for the rest of your life." Beast Make Bomb are currently touring in the New York area, as they prepare for the release of their upcoming EP in the spring.
Check out Beast Makes Bomb's Website
www.beastmakebomb.com
All downloads are for personal, non-commercial use.
All rights are retained by the artists